DALLAS — Atlas Air (5Y) has received its second Boeing 777-200 Freighter to be operated on behalf of 5Y's customer, MSC Mediterranean Shipping Company, as per a previously announced long-term ACMI (aircraft, crew, maintenance, insurance) agreement.
Two more Boeing 777Fs are bound for 5Y to operate for the Geneva-based MSC. This service will complement the existing weekly service for the largest shipping company in the world. Currently, MSC is offering around-the-world service to airports such as Mexico City (NLU), Indianapolis (IND), Liege (LGG), Seoul (ICN), and Xiamen (XMN).
In January 2022, it was reported that 5Y would be expanding its fleet with four new Boeing 777F freighters. By November of last year, MSC had its first Boeing 777F painted and sent to 5Y to operate on its behalf.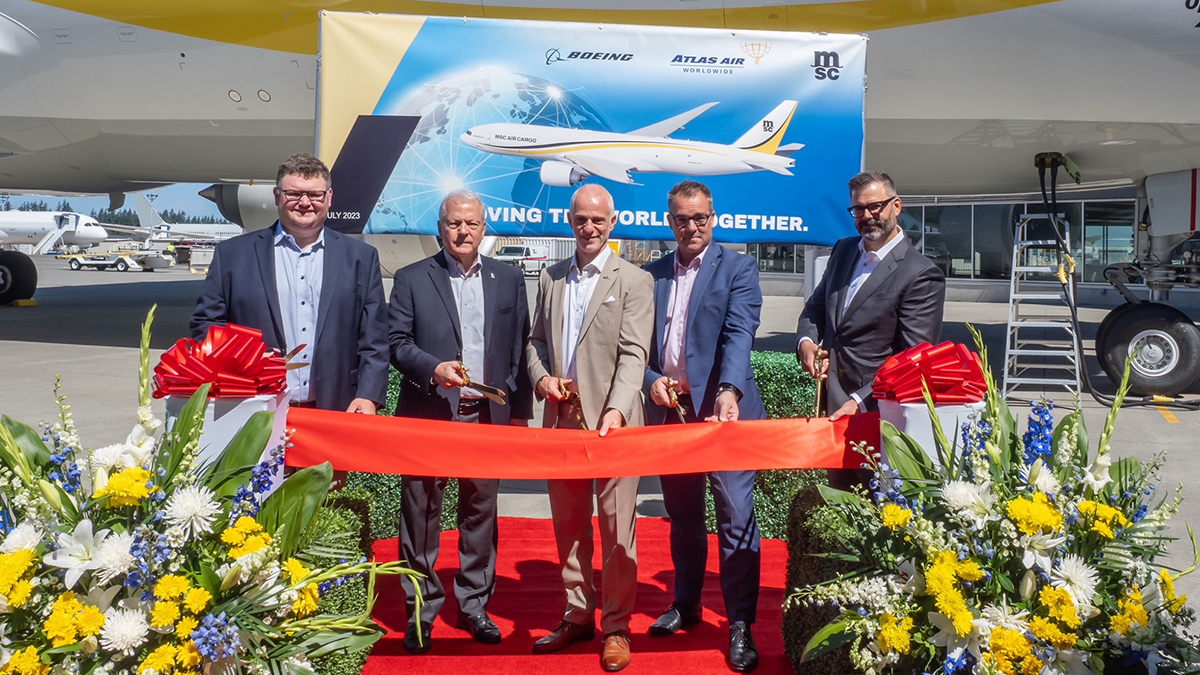 The Triple Seven Freighter
---
The Boeing 777F, which is based on the 777-200LR but has fuel tanks from the 777-300ER, is the 777 Family's first freighter variant. The second is the 777-8 freighter, which is currently being developed.
A Boeing 777F has a payload capacity of 112 standard tons (101,604.691 kilograms) and a range of 4,880 nautical miles (9,038 kilometers). According to the above graphic, the main deck has a capacity of 27 pallets (96 by 125 inches by 120 inches; 2.5 by 3.1 by 3 meters).
The lower cargo hold can accommodate an additional 10 pallets as well as 600 cubic feet (17.0 cubic meters) of bulk cargo.
---
Featured image: Boeing 777-200 Freighter. Photo: Atlas Air Worldwide Holdings